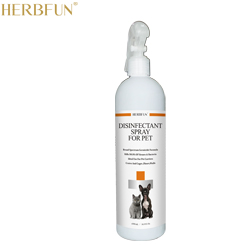 INTRODUCTION:
Herbfun Pet Disinfectant Spray is a multi-use spray for cleaning, disinfecting and deodorizing. It is safe to be used on pet carriers, crates, cages, floors, walls, counter tops, vinyl rubber mats and other pets practice places.
INTRODUCTION:
HERBFUN Pet Intestinal Parasites Cleaser is an safe and effective formulated endoparasites medicine for kittens, puppies, dogs, cats and other small animals. It is effective for animals with endoparasites infection such as nematode, roundworm, tapeworm, hookworm, and whipworm.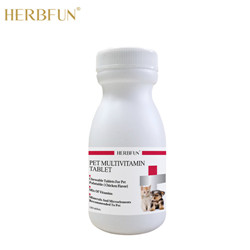 INTRODUCTION:
HERBFUN Pet Multivitamin Tablet is formulated to be a daily supplement for dogs and cats. It provides multi vitamins to promote health and energy for dogs and cats. It is a delicious flavor chewable tablet that makes easy to give and will have your pet literally begging for more.