HERBFUN Pet Cough Relief Drops is herbal formulated cough remedy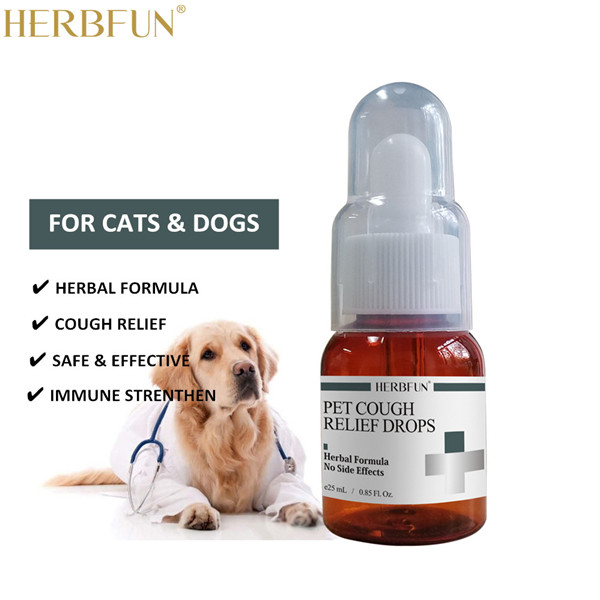 for kittens, puppies, pregnant and nursing pets without knwn side effect.
It is effective for animals with respiratory infections which cause loud and honking coughs.
Packed in smart bottle with nozzle, it is very easy to be operated.
Safe & Effective
HERBFUN Pet Cough Relief Drops is used to relieve pet cough
caused by repiratory infections.
Safe Ingredients
HERBFUN Pet Cough Relief Drops is made from all natural ingredients free of side effect.
INGREDIENTS: Platycodon Grandiflorum, Schizonepeta, Almond, The bulb of fritillary etc.
DOSAGE DIRECTION
Pleaes carefully read the dosage direction before apply this product
Apply 1 drop for pet at weight 2kgs twice a day.
This product is only for animal use, keep away from kids.