EXCELLENT PERFORMANCE
HERBFUN Pet Calcium Tablet is formulated to be a daily supplement for dogs and cats.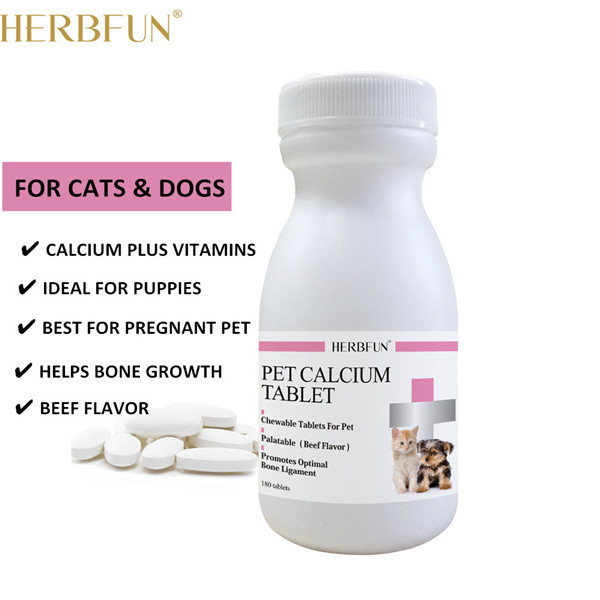 It provides proper Calcium for the fast growing of senior, pregnant and lactating pets.
It contains extra VitaminA, and Vitamin D3 for strong bones, preventing Pets against
from dietary deficiency, rickets and Chondropathy.
PRODUCT ADVANTAGES
Combination of Calcium and Vitamins, chewable tablets,
beef taste, fast absoption.
INGREDIENTS
Calcium plus Vitamins
Chelated calcium, Calcium factors, Vitamin A, Vitamin D3
Take 1~2 tablets per day for dogs/cats under 10kgs weight.
Take 3~4 tablets per day for dogs/cats over 10kgs weight
It is for daily used especially for the growing, pregnant, and lactating
period.