HERBFUN pet eye drops provides a powerful but safe way to clean your pets` sensitive eyes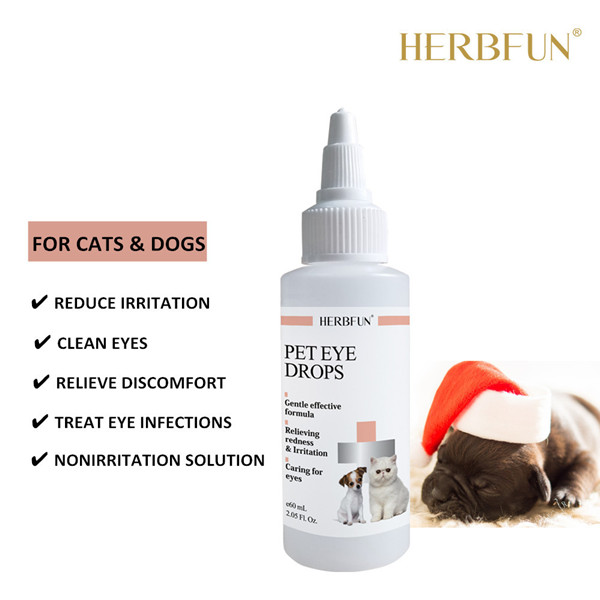 without any harmful chemicals or irritation.It is an effective pet eye medicine for dogs and cats,
treatment for eyekeratitis and conjunctivitis. It gently cleanses the eyes and helps relieve irritation
and discomfort.It removes debris, reduces redness & irritation.
Packed in smart bottle with nozzle, it is very easy to be operated.
PRODUCT ADVANTAGES
1) Multi-purpose
HERBFUN pet eye drops could be used on both dogs and cats to
treat eye infections, reduce irritation, relieve discomfort, and clean
eyes.
2) Safe Ingredients
HERBFUN pet eye drops is made from high grade safe ingredients with
nonirritaion to your pets.
INGREDIENTS: Naphazoline Hydrochloride, Boric Acid, Levof Loxacin,
Chorpheniramine Maleate, Vitamin12, etc.
SAGE INSTRUCTION
Pleaes carefully read the use instruction before use this product
Apply 2~3 drops in each eye.
Herbfun pet eye drops is external used only.
Keep it away from kids.
FAST AND SMOOTH SHIPMENTS
We support kinds of international express shipment including: UPS, FEDEX, DHL, and EMS.
All the mentioned express company have long-time cooperated with our company.
We can provide fast and economical shipment with excellent service to our customer.