EXCELLENT PERFORMANCE
Made from all natural & safe ingredients, HERBFUN pet odor eliminator spray is safe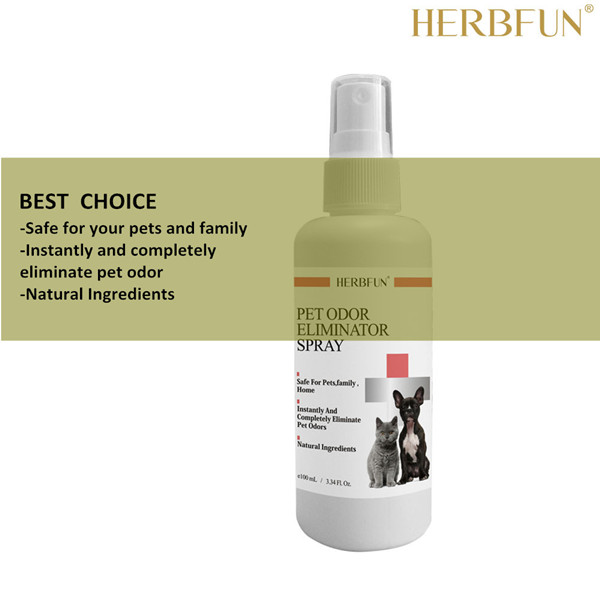 to be used on your pets, carpets, dog toys, dog house, dog cloth and where your pet
plays. With speicial formula, herbfun pet odor eliminator spray can instantly and completely
remove the odor or your pets. Creates a pleseant environment for your pets, and family.
It is packed in a smart bottle with good looking, easily to be handed.
FEATURES
This product has multi-purpose on eliminate the odor of pets, floors, carpets,
dog toy, dog house, dog cloth and groung where your pet plays. It is made
from natural sourced ingredients without irriation to your pets and family.
USAGE INSTRUCTION
Please read the usage instruction before use. Press the spray 2 or 3 times to where
needed. Avoid from eyes, nose and mouth of your pets. HERBFUN pet odor eliminator
spray is external use only. Keep it in a cool and dry place away from kids.
FAST AND SMOOTH SHIPMENT
we support kinds of international express shipments including: UPS, FEDEX, DHL and EMS.
All the mentioned express compnies have long-time cooperated with our company. We
can provide fast and economical shipment with excellent service to our customer.